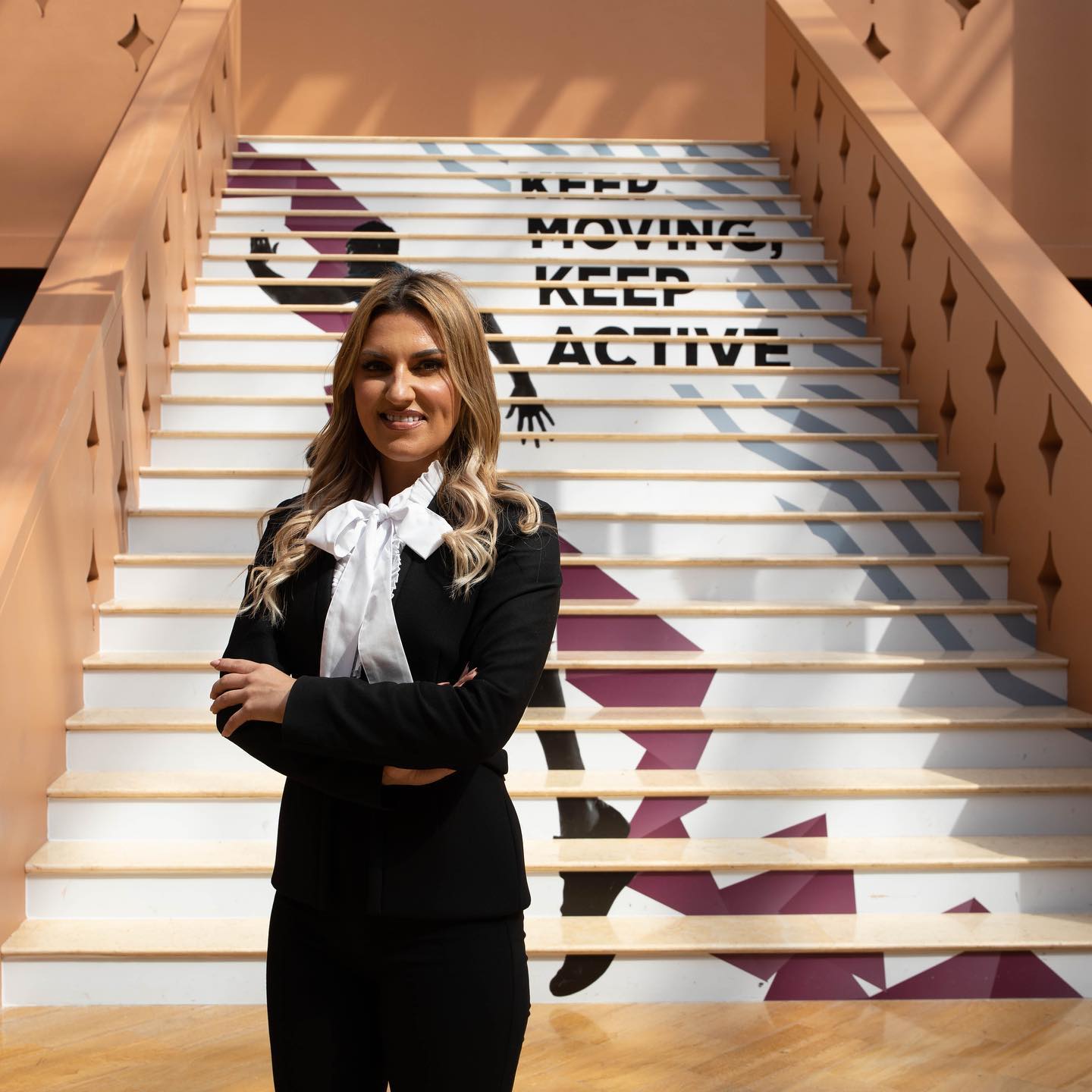 At DYNAMIK we value integrity, persistence and hard work over aesthetics and ego. We build resilient bodies designed for your lifestyle. DYNAMIK is a community of members who enjoy coming to work out and feel good about their health and fitness journey. Let the DYNAMIK team help you to achieve your fitness goals.
MESSAGE FROM CEO
It is crucial for our business to provide members with the highest quality services, excellent customer service and a safe environment. Therefore, our team principles are based on integrity, professionalism and passion for one thing to help people achieve their health and fitness goals. We share one vision which is to
become the best sports and fitness hub in Qatar.
At Dynamik, it is our belief that your success in achieving your fitness goals is our success. Having a team of versatile and experienced personal trainers, we are committed to help you every step of the way and guide you in your fitness journey in a safe and healthy way.
– Roma Rudewicz
Our vision
Our Vision is to contribute our quota to encourage Qatar Nation and residents of Doha to enrich their lifestyle in physical activity and all benefits of it: feeling healthier, happier and stronger physically and mentally. Keeping in line with the Qatar National Vision 2030, it is our goal to improve the health of Qatar's population in a safe and effective manner.
Our mission
Our Mission is to build a Qatar National Leading Gym. DYNAMIK becoming Sports and Fitness Hub is reaching out to residents to become fitter for everyday life and experience varieties of fitness and sports. By providing access to quality facilities with professional coaches , creating healthy and energetic environment we contribute to National Vision 2030 .
Corporate offer